For most homeowners, keeping utility costs down is a top priority. One simple and effective way to do that is to improve insulation. There are more ways to do that than adding insulation inside the walls. Installing insulating shades and blinds can help keep your home cool in the summer. Keep reading to learn more!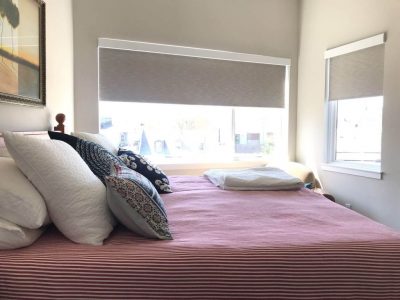 Window Treatments That Can Provide Insulation
Cellular shades are effective insulators. They're crafted with cells that can block out sunlight and keep a house from getting too hot. If you install cellular shades, you will be able to limit the amount you rely on the air conditioner and keep your utility bills reasonable.
Knox Blinds also sells roller shades, which can block out sunlight. They can help you keep your air conditioning costs down, reduce glare, and protect your furniture, artwork, and flooring from the harmful effects of the sun's UV rays.
Roman shades are pleated and batten and can be either folded or smooth on the surface. They are made of an insulating material that can help you control your summer utility costs.
Blinds are another effective way to block out sunlight in the summer. They have slats in a variety of sizes. You can make a choice based on the size of the windows in your home.
Schedule a Consultation to Learn More about Insulating Window Treatments
If you're like most homeowners, you probably have questions about how different window treatments are made and the pros and cons of one style and material versus another. This is precisely why Knox Blinds offers free in-home consultations. One of our knowledgeable consultants can meet with you at a time that fits your schedule to talk about the window treatments we offer, show you samples, and answer your questions.
An in-home consultation will also give you an opportunity to see how various types of insulating shades and blinds will look in the room where you're thinking about installing them. Often, homeowners purchase window treatments in a store or online and think they've made the right choice, then feel disappointed when the blinds or shades are installed and don't look the way they envisioned. You won't have to worry about that if you have an in-home consultation. Call us today at (865) 544-8339 to schedule an appointment!