Having privacy is important for your security and peace of mind. You don't want your neighbors or strangers to see what you and your family are doing inside your home, and you don't want burglars to be able to see valuables.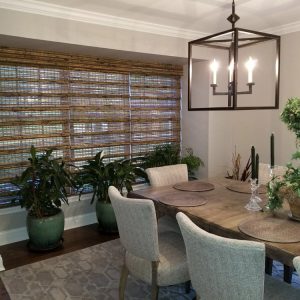 Maintaining privacy shouldn't mean sacrificing natural light. The right window treatments can provide window privacy without blocking light.
You Don't Have to Give up Natural Light to Protect Your Privacy
Even if privacy is a top priority for you and your family, you also want to let sunlight filter into your home. Natural light can make your house bright and cheerful and help keep the interior warm during the winter.
With window treatments from Knox Blinds, you can protect your family's privacy while taking advantage of natural light. That means you will be able to rely less on artificial lighting and running the furnace, and you might save a significant amount on your utility bills!
Find the Right Window Treatments for Your Home
Blinds come with slats in various sizes to suit different types of windows. You can angle the slats to let in as much or as little light as you would like at any given time. That way, you will be able to brighten the rooms in your house while preventing people outside from seeing inside. At Knox Blinds, we offer blinds made with real hardwood, faux wood, and aluminum. You can choose the material that best fits your home's décor, your personal style, and your budget.
Cellular, or honeycomb, shades are another effective way to maintain privacy without blocking light. You can choose from several options, including sheer honeycomb shades that will still let in plenty of sunlight.
Woven wood shades from Knox Blinds are another versatile option. They can protect your family's privacy while still allowing you to enjoy natural light inside your house.
Learn More about Maintaining Window Privacy without Blocking Light
Choosing the right window treatments can be challenging, but the team at Knox Blinds can make it easier! One of our knowledgeable consultants can meet with you at your home to show you samples of our products, explain their advantages, and answer any questions you might have. Call us today at (865)544-8339 to schedule an appointment!