During the summer, a room that gets direct sunlight for several hours each day can become unbearably hot. Blocking out light can keep a room cool and help keep utility bills down, but blocking out too much natural light can make your house dark. If you're looking for a happy medium, semi opaque blinds may be the perfect choice!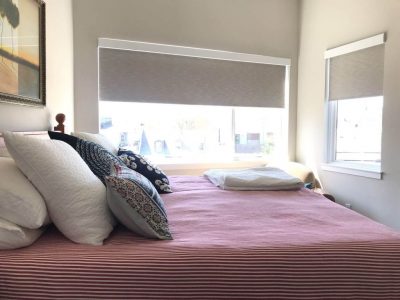 Semi opaque blinds can block out a significant amount of sunlight and save you money on your summer utility bills. With semi opaque blinds, you'll be able to keep a room cool during the day without making it dark. You won't get to see much of the view outdoors, but you also won't have to worry about neighbors' prying eyes.
Choose the Right Window Treatments for Your Home
Knox Blinds offers roller shades in several styles that can block out varying amounts of light. On a hot day, roller shades can keep your home's interior at a moderate temperature so you won't have to rely too much on the air conditioner. Roller shades can protect your furniture, flooring, and artwork from the sun's damaging UV rays.
You may discover that honeycomb shades are the right fit for your needs. We sell several types of honeycomb shades that can help you control the amount of light in your house.
Learn More at an In-Home Consultation
If you aren't sure which window treatments would work best in your house, a member of our team can help you figure it out. We can arrange to have a consultant visit you at your home at a time that suits your schedule. The consultant will show you samples of the window treatments we offer, explain how they are made, and discuss the advantages of various styles and materials.
You will have an opportunity to handle samples of semi opaque blinds so you can assess their quality. You will also get to see how window treatments with different styles, materials, and colors would look in your home. That way, you can be confident that you're making the right choice. Call Knox Blinds today at (865)544-8339 to schedule an in-home consultation!